The second season of "The Crown" premieres December 8th on Netflix. According to recent trailers, this season turns its attention to those orbiting the Queen, namely Princess Margaret and Prince Phillip. I have always held a fascination with Princess Margaret; however, I know others do not share my sentiment.
My interest in Princess Margaret stems from her relatable life experiences, like her failed romances and her lifelong vices of drinking and smoking. She lived with great passion and thus endured heartbreak in the public eye. She was fashionable and glamorous, and staunch in her views with a quick tongue. In many ways she was a modern woman, ahead of her time. I often wonder if Princess Margaret would had been held in higher public regard if she had been a royal during today's age of selfies and endless self-promotion. Her reputation of selfishness would look tame compared to today's Instagram and reality tv starlets.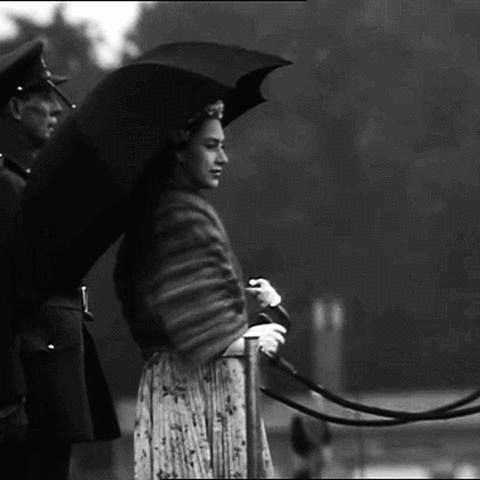 In the first season of "The Crown" Princess Margaret is introduced as the beautiful, captivating, and lively sister of the future queen to be, Elizabeth. The younger princess is the apple of her father's eye and the life of every party. Jovial and free spirited she stands in contrast to Elizabeth's values of duty and honor. In the first season Princess Margaret endures two heartbreaks- the loss of her father and her sister's refusal of her would-be marriage to Peter Townsend, a divorcee twice her age (pictured below).
The second season of "The Crown" promises more drama from Elizabeth's younger, vivacious sister. This season's plot focuses on Princess Margaret's rebellion against her sister, The Queen. The Princess drinks more and appears apathetic towards her royal duties. She shocks the world and breaks royal protocol when she is photographed by Italian paparazzi wearing a two piece bathing suit. Amidst her royal indiscretions, Princess Margaret falls in love with photographer Anthony Armstrong Jones, her future husband. In trailers for the second season, she, once again, shocks her sister, The Queen, when a scandalous photograph taken by her soon to be husband is published (shown below).
After her 1960 marriage to Anthony Armstrong Jones, now the Earl of Snowden, Princess Margaret became the "it girl" of 1960s London. She socialized with scandalous celebrities and became a style icon. Louis Armstrong referred to her as "one hip chick," while John Lennon called her "Priceless Margaret." Yet, Princess Margaret insisted her friends call her "Ma'am," even in private. The princess was stuck between royal formality and bohemian frivolity.
 Before long Princess Margaret found herself on the other end of public opinion. Suddenly, her fabulousness was interpreted as shallow and her trips to her home on Mustique were seen as frivolous. She and Earl Snowden divorced in 1978, and she began to romance a man 17 years her junior.
Princess Margaret died in 2002 from health complications resulting from years of smoking and drinking. She was a glamorous bon vivant, and was honored as such during the time of her death.
"My darling aunt had such dreadful times in the past few years with her awful illness, and it was hard for let alone her to bear it, but for all of us as well – particularly as she had such a wonderfully free spirit. She lived life and lived it to the fullest and from that point on it was even harder for everybody to witness this…"- Prince Charles
It is perhaps because of Princess Margaret's rebellious life post Peter Townsend that Prince Harry was permitted to marry Meghan Markle, a divorcee. Regardless of the impact of her life, I am excited to indulge in some good 'ole fashioned "Netflix & Needlepoint" on December 8th when "The Crown" premieres. Check out the trailer below that focuses on Princess Margaret.