In college my girlfriends and I had a Sunday ritual- lounge around all morning watching movies until our anxiety became unbearable enough that we had to surrender to the call of the library. Under a bevy of my mother's homemade quilts I would needlepoint, Meredith would knit, Kayla would fiddle on her laptop, and Jules would attempt to drag us out of our Sunday Scaries. There were croissants from le pain (this was before our metabolisms went on strike), coffee, and gossip from the weekend.
We rotated our favorite movies with the exception of "Marie Antoinette." The pastel color palette, sumptuous Rococo scenery, and charming soundtrack always seemed to ease our disquiet.
Every.Single.Time.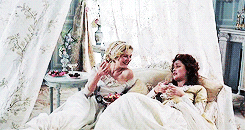 Flash forward five years and I received a text from Kayla, "Marie Antoinette is on Netflix." My first thought was one of sadness that my favorite ladies are now spread all over the country. My second thought was, "NETFLIX & NEEDLEPOINT."
Marie Antoinette is the perfect movie for a Netflix & Needlepoint session. However, if you are an aesthete like myself you may find yourself staring at the screen more than your canvas. Sophia Coppola, the director, is a master of creating a set that you want to dive into.
Even if you do not get much stitching done, I guarantee this lavish movie will inspire you in a plethora of other ways.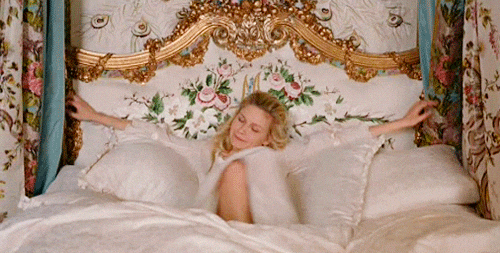 So, grab your needlepoint, a cup of tea, and cozy in for an inspiring Netflix & Needlepoint session.